ELDT Theory Training
Hazardous Material
Some call it HazMat, others call it Hazardous Material.  It doesn't matter how you say it, it's always going to be a great way to enhance your CDL certifications.  Our online training HAZ what you need for a reliable and affordable certification addition.
Our Hazmat course
We provide you with a quick online overview of all things needed for your Hazardous Materials endorsement.  The ELDT HazMat Theory course will prepare you for all the questions you'll find on your final test and most users finish within a few hours! If you already have your course, you can log in here!
Start From the Beginning
We offer you the WHOLE package for your professional CDL license.  You can start with a Class A or B license if you don't already have a CDL; Then add the Hazardous Materials endorsement to complete your training.  You may also go the full route with the professional package and complete your ELDT theory training with every course and endorsement on the market. Click below on any of the package options to start your certification!
HazMat?
Learn more about the process of our HazMat endorsement, and find out the benefits this certification can give you. 
A Word
From Our Developers
" We designed our courses to be comprehensive, easy to use and learn, as well as built options for different languages so more people can achieve their goals.  Not only can this HazMat course be used by the individual student, it can also be used by schools and companies to manage and build their employee portfolio."
Our HAZMat Course
Quick, Simple, and You're Done!
Our students show our success.  Over half of our users finish our HazMat course within a couple of hours to a day.  With that speed, and passing their final exams the FIRST time, you can be ready for certification as fast, or as timely as you need.   This is the best way to upgrade your career and it's never been easier.
More Endorsement Options
Want to add even more to your professional resumé?  Find out more about our other certification options.
School Bus
This course will give you ELDT certification to get a School Bus endorsement. Click Here to start the School Bus training.
Passenger Bus
This course will give you ELDT certification for a Passenger endorsement. Click Here to begin your passenger training.
CDL Training Requirements
If you are looking for a more detailed explanation of any license or endorsement, please check out our CDL Training Requirements.
Extra Information and News
Read more about CDL training with tips, resources, and other related articles.
Are you currently working to obtain your CDL (Commercial Drivers License) license, but find the cost for training to be too expensive? Many individuals have found ways to get their CDL License by using our training materials at...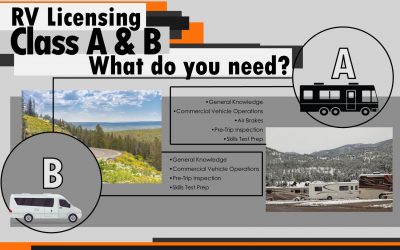 If you're looking to get your CDL RV license (Recreational Vehicle License), there are a few basics of what to look into.  This includes the vehicle class of what you'll be driving and which endorsements are needed.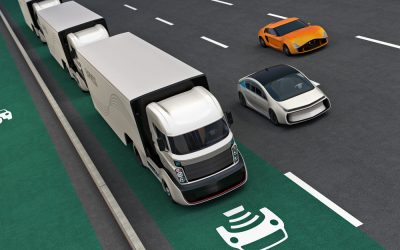 The CDL driving community directly saturates our world with its influence.  The very existence of everything we use can, in one way or another, be tied to trucking and the CDL.