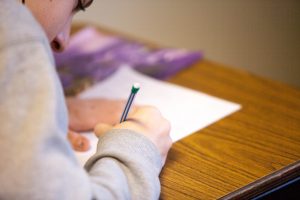 Are you ready to start your brand new career by earning your CDL (Commercial Drivers License) license, but worried you won't have the time? You're not alone, many people in your same shoes are wondering how they can study and pass the CDL license test while balancing their families and busy work schedules. So what can you do?
If you're looking to pass your CDL license test and you believe you can't find the time to study, CDL 2 Go suggest you follow these tips:
Ensure that you give yourself at least 1 hour a day to study the CDL training material:

Anyone can spare 1 hour in their busy schedule to do a task. For example, you sleep on average 8 hours a day, followed by working at your job which is another 8 hours a day. That's 16 hours total. We now have 8 hours left. You may have to run errands, so let's say this takes you about 3 hours to complete. Now we have 5 hours left. So in essence, you do have time to study regardless of how busy you think are. If you're determined to become CDL certified, finding time is not impossible.

Study the CDL training material in small chunks:

We're sure you looking forward to studying, but you're currently feeling overwhelmed and wondering how you will keep the information when you finally begin taking the test. First, relax. It's impossible to study and comprehend the lessons in one sitting. Whether you study first thing in the morning, or late at night, use the time to study a section of a chapter instead of the whole thing. Plan your studying session by spreading each chapter throughout the week so you can understand the material. When you use this strategy, the overwhelming feeling you've experienced beforehand will disappear. You will begin to feel confident about studying the CDL training material in small chunks and prepared to take the CDL exam when it is time to do so.
Now that we've provided you with simple tips on how to study for the CDL license test with a busy schedule, you now have the tools to become a CDL Licensed professional.